Welcome Summer!  The Historic Preservation Alliance of Colorado Springs is excited to present our Summer Tour schedule for 2023. There will be eight tours this year, all on Thursday evenings starting on July 13th and going through August 31. All tours require pre-registration online as there are several tours that have a limit on how many can be accommodated by our hosts. Registration check in times are as early as 3:30, most are at 5:30 and two are at 6:00. Our HPA members only pay any additional charges that the tour host might be charging. The non HPA members may attend for a voluntary donation of $10 for each event to the HPA and they will also have to pay an additional cost from the tour host if there is one. If you are not a member, we encourage you to renew or join the HPA. Tours will begin on time. Colorado summer evenings are unpredictable so come prepared with light jackets, sunscreen, comfortable shoes, umbrella, flashlight, etc. Bottle water will be available at all tours. Please-no Pets! In consideration of participating in HPA tours, the participant assumes and releases the HPA and its volunteers, employees, agents, and independent contractors from any and all risks of or liability for physical, emotional, or economic harm, injury, or damage caused by or arising from the acts, omissions, or negligence of the HPA, HPA volunteers, independent contractors, the participant him/herself, or any other person or entity. There will be a 2023 HPA Liability Waiver that you will need to sign on your 1st tour this year.
We can't wait to see you again! Your 2023 Summer Tour Committee-Tim Boddington, Chairperson John Haney, Carol Beans, Ron and Sue Harman, Ann Brock and Linda Trzyna
Summer tours are listed below. Choose find out more and reserve you and your guests spots before it fills up. Many events have a maximum capacity and if full you will automatically be added to to the waitlist and contacted if spots open up.
<!=========Events list Template 1.1.1=========>
Interested in learning more about The Historic Preservation Alliance? Curious about our Summer Tours or Winter Lectures? Thinking you would like to become a member but would like to see what it offers and would like to see the annual meeting for more info? Watch different videos below and if you would like to see our evergrowing library, then click this link to see our archive!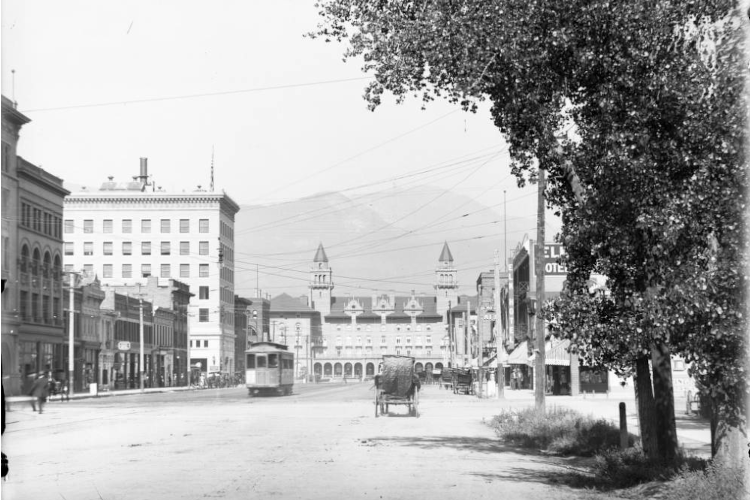 Help preserve our historyfor future generations.
An organization for all who love this place! Learn how together we can protect and preserve the best of the past for the future.  We are a city of Olympian-size ideals, deserving of balanced beauty – both natural and throughout our built environment – and respect for our unique heritage.
Whether you are the owner or occupant of a historic building, a person who values cultural landscapes and archaeological sites, or are a citizen or visitor who appreciates and desires to maintain our historic beauty, we invite you to become a member of this alliance of citizens who care about Colorado Springs, its past and its future. Members receive a membership card that provides FREE admission to all regular HPA meetings, seminars and our celebrated and fascinating Summer Tours.  Members also receive invitations to special members-only activities and the Annual Historic Preservation Awards Gala. You may join at any time, online or by mailing a check.  Annual renewals for existing members occur quarterly.
General Palmer And Queen Palmer
$500 Annually
In honor of the visionary leader, and his wife, who founded Colorado Springs.
Winifield Scott Stratton
$250 Annually
In honor of the generous man who dared to dream, a skilled carpenter turned millionaire and philanthropist.
Helen Hunt Jackson
$100 Annually
In honor of an extraordinary author and woman who throughout her life supported preservation, conservation, and human rights.
Thomas Maclaren
$50 Annually
In honor of a talented and dedicated architect, whose buildings grace the historic landscape of Colorado Springs, including City Auditorium, City Hall, and Pauline Chapel.
Alice Beemis Taylor
$30 Annually
In honor of a woman whose generosity resulted in the Fine Arts Center, Colorado Springs Day Nursery, Grace Episcopal Church, and La Foret, her Black Forest home, and more.
Student Membership
$15 Annually
Full-time high school or college student who has an interest in our local history and architecture
HPA wrapped up another  Summer Tour production, including Union Printer's who stole the show with over 200 guests! 
Become a member! We have options for all levels. Most tours are free to members no matter what the membership level!
We advocate to preserve and protect the historic places in our community! Your participation strengthens our voice!