Officers/Executive Committee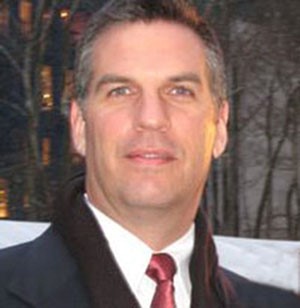 Eric Metzger grew up in Littleton CO and has spent much of his life along the Front Range preserving and interpreting cultural resources He holds a bachelor's degree in anthropology from CU Boulder, a master's degree from CU Denver in archaeology, and a master's degree in museum administration from Harvard. Before joining the McAllister House Museum as Executive Director, Mr. Metzger was the Director of Education and Museum Services at the Metropolitan Waterworks Museum in Boston.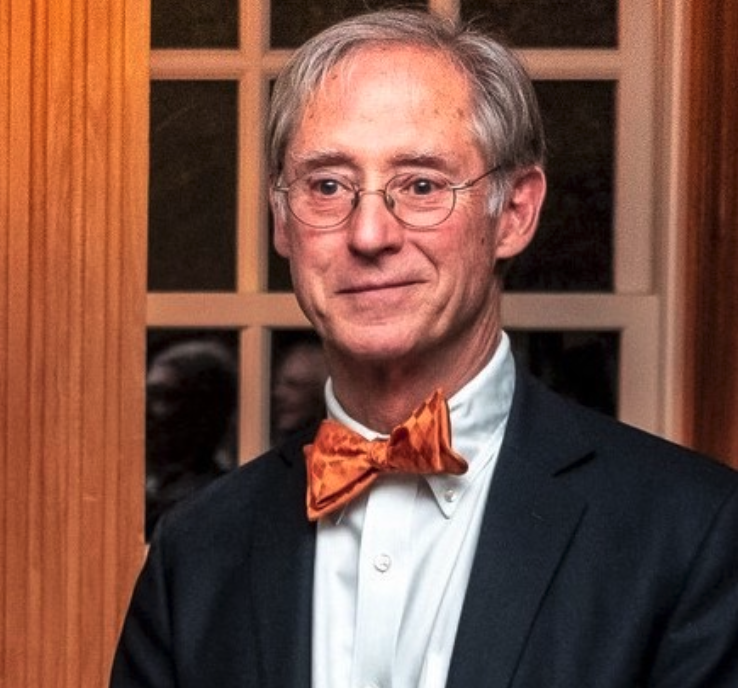 Tim Boddington
vice president
William "Tim" Boddington is a native of Colorado Springs. He grew up in the Old North End, attended Fountain Valley School (for Boys) and Colorado College. He retired from Boddington Lumber Co. and now enjoys his retirement.
Gary is a proud Colorado Spring Native and works as real estate Broker. He enjoys collecting Van Briggle pottery and hiking the hills around El Paso County.
Perrin Cunningham
secretary
Perrin has lived in Colorado Springs for 30 years. She was the Founding Director and Curator of the Heller Center for Arts & Humanities at the UCCS, overseeing the award-winning historic restoration of the Heller estate, just north of the main campus. During her 20 years at UCCS, she taught philosophy, art history, museum studies, and humanities.
In addition, Perrin has a wide-reaching professional skill-set including project management, fundraising, grant writing, volunteer recruitment and oversight, budgeting, arts management, and political field organizing.
Perrin lives in the Patty Jewett neighborhood.
Charise Boomsma
Charise lives in the Patty Jewett historic neighborhood in downtown Colorado Springs and graduated from UCCS with a Master's Degree in History. She is an architectural historian and owns The Preservation Studio Inc. a preservation consulting firm offering services to clients across the State of Colorado."
Ann Brock
Ann grew up in St. Louis, Mo and has lived in Colorado Springs since the 1970s. After her retirement as a high school math teacher, she has been involved in several organizations and nonprofits. While she was president of the board, the Friends of Monument Valley Park began its Historic Stonework Project, which continues today.
Patricia Doyle
Patricia Doyle, born and reared in St. Louis, has lived in several other cities, including Buschlag, Deutschland. A retired educator, she lives in the Old North End, where she has been a preservation activist for many years.
Tamara Estes
Tamara Estes was born in Colorado Springs and grew up in Fountain, Colorado. After a career in the Blood Bank Laboratory at Mayo Clinic, she returned home to be closer to family. Tamara's family ancestors were early pioneers of Colorado. She currently serves on the Fountain City Council.
John Haney
John is a Colorado Springs native; his family has been here since the 1890s. He chaired HPA's Historic Homes of TheSprings and has co-authored books on streetcar histories for The Springs, Tucson and Pueblo. 
A CC graduate, John also holds an MS degree in urban planning from U of A. He founded and is a board member of the Pikes Peak Trolley Museum, volunteers at Visit COS, and retired from a career in commercial property management. He enjoys public speaking, traveling, hiking, Nordic skiing, and being with his wife, daughters and grandchildren.
Hank Krause
I am a native of Colorado Springs and lived as a child in the old Antlers Hotel. My grandfather was General Palmer's Business Manager and executor of his estate. After receiving my Master's in Urban Planning from CU Boulder, 
I worked as a city planner for Littleton until an architect friend and I started a construction company that specialized in the renovation of Victorian homes. This experience led to my getting a Class A Denver contractor's license and working for multi-national development companies managing the construction of nearly 3 million square feet of commercial development in Denver. Historic preservation projects I have managed are the 225,000sf Tivoli Brewery redevelopment on the Auraria Campus, the Vance Kirkland Studio/Museum and the Edbrooke Lofts.