Join, Renewor make a donation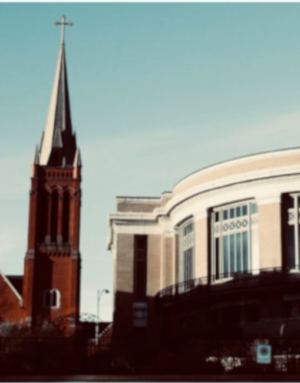 JOIN as a member (or renew your membership) with the Historic Preservation Alliance of Colorado Springs – and start taking advantage of all the great benefits today!
The Historic Preservation Alliance of Colorado Springs (HPA) provides leadership, education and advocacy to save our diverse and irreplaceable heritage and to revitalize our neighborhoods. We rely on the generosity of our members and supporters to carry out our mission.
Whether you are the owner or occupant of a historic building, a person who values cultural landscapes and archaeological sites, or are a citizen or visitor who appreciates and desires to maintain our historic beauty, we invite you to become a member of this alliance of citizens who care about Colorado Springs, its past and its future.
Members receive a membership card that provides FREE admission to all regular HPA meetings, seminars and our celebrated and fascinating Summer Tours. Members also receive invitations to special members-only activities and the Annual Historic Preservation Awards Gala.
You may join or renew at any time, online  with credit card or PayPal – or by mailing a check.  
Membership form:  To join or renew by check, please print, complete and MAIL THIS FORM to
HPA
PO Box 345
Colorado Springs, CO 80901
General William Jackson Palmer and Queen Palmer
Thoughts, Ideas, Questions?